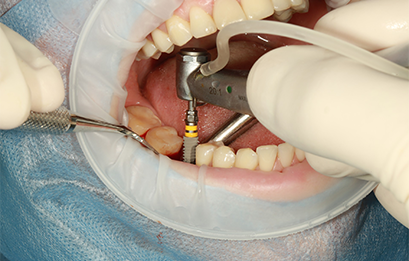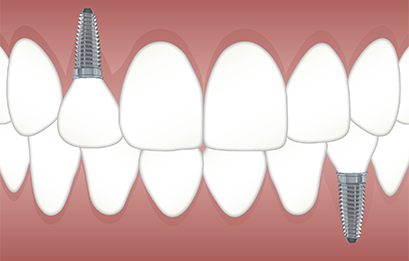 Dental
Implant
A dental implant is simply a metal post that your dentist inserts into the bone so that it then supports some prosthetic upper fitment such as a crown. The great benefit of dental implants is that they are every bit as strong and resilient as the teeth they replace and should last a lifetime.
The reason dental implants are so strong is because of a process called osseointegration. The old Latin word for bone was "os", so you may guess that osseointegration is the natural process whereby the bone fuses tightly and bonds with metals like titanium and also certain ceramics. This mimics the fusion of your original tooth roots with your jawbone and provides an extremely robust and long lasting foundation.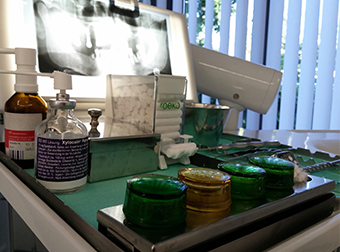 When it comes to assessing a patient for suitability for a dental implant, your dentist will first try to establish the patient's level of general health. Health, rather than age, is a governing factor. This is because some ailments are known to retard or even prevent the healing and regenerative process that is required for successful osseointegration.