Whitening Teeth
Everyone wants a Hollywood smile and tooth whitening, or dental bleaching, is a common and acceptable way of restoring or enhancing the natural color of your teeth. Yellowing is part of the ageing process and it is possible to reverse or diminish that undesirable effect.
Because there are so many products and techniques that you can use yourself at home, the sheer number and variety of options on the market is confusing to say the least. That's one good reason why your best starting point is to discuss teeth whitening with your dentist first. Your dentist will not be familiar with every single treatment on offer on the shelves of your local drugstore but seeking specialist advice is simply a common sense way to start your search.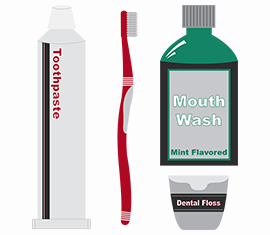 Your dentist knows that whitening may not be effective on all teeth, depending on the discoloration. The best results can be achieved with teeth that are naturally aged or yellowing, while teeth that are stained brown may not whiten as well and those with a gray appearance may not respond at all. Also, any previous treatments that left filler or other dental substances exposed will not be whitened and may require some cosmetic treatment so that they do not stand out. Again, let your dentist advise you.
Here are some of the methods for teeth whitening that you can consider:
Your dentist can probably perform the entire whitening procedure, called chairside bleaching, in one visit. Fist, your dentist will protect your gums and mouth either by using a rubber shield or by applying a protective gel. Then the whitening, or bleaching, substance is applied to your teeth and your dentist may use a special light or a laser to activate the bleaching agent.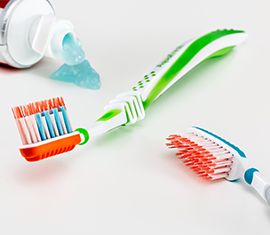 Toothpaste that claims to whiten your teeth can only affect surface stains, which is a good thing in any case. They do not change the color of your teeth. These usually contain substances to help remove stains and add polish to your tooth surfaces. They must undergo tests by the ADA if they wish to obtain the Seal of Approval
Always look for ADA approved products, whether they be toothpastes or whiteners. That in itself gives you reassurance that the products meet a set of basic minimum safety and health standards.